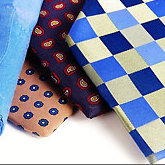 Dry Cleaning
Professional Dry Cleaning
Professional cleaning means full service and provides more than just drycleaning. A lot of effort goes into the process, and there are many skilled technicians involved in caring for your garments. A Professional Dry Cleaner is up-to-date on industry information, cleaning techniques, solutions for problem garments and finishing procedures.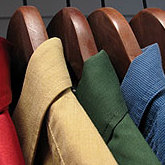 Laundry
Laundry
El Dorado Cleaners can process all of your soiled clothing for you, such as shirts and other "washable" items without you having to think twice. With the convenience and superior level of pressing that comes with commercial laundry, you can spend your time doing things you would rather be doing. It won't just be your dryclean-only clothes that look great. Your business-casual and casual attire will look their best, too.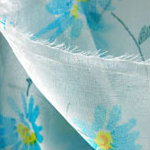 Wetcleaning
Wetcleaning
Many factors determine whether a drycleaning or a wetcleaning process is compatible with a particular garment or textile article. Wetcleaning is a gentle form of cleaning that El Dorado Cleaners may choose to process sensitive textiles such as wool, silk, rayon, and linen. It gives us more flexibility in processing items that may not withstand the drycleaning process.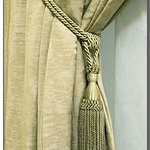 Household
Household
At El Dorado Cleaners we don't just clean clothes, we also process household items such as blankets and bedspreads, comforters, shams, draperies and even zippered upholstery covers. While these items brighten our homes, they are collecting dust, grime, food crumbs, and stains. We have the knowledge and equipment to help you care for your household items so you can enjoy them even longer.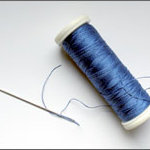 Alterations
Alterations
As a professional drycleaner, El Dorado Cleaners are a full-service clothing care specialist. Alterations are one of the many services that we offer in addition to drycleaning your clothes. We understand that tailored garments are about personal pride in appearance and desired comfort. Whether it's adjusting a hem length, zipper replacement, tapering or other modifications, our alteration service can provide a better fit and perfect your style.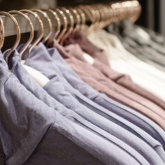 Wholesale
Wholesale
El Dorado Cleaners also offers a wholesale service on a limited basis for businesses that have a regular need for a higher volume of drycleaning. Our wholesale service may be just what you are looking for if you are a tuxedo rental shop, party supply store that rents out tablecloths, napkins, chair covers, or even a building owner/manager that requires complete apartment suite cleaning "(insurance / contractor work remediation for textile damage) No maintenance work please." If you are interested in El Dorado Cleaners wholesale service, please feel free to contact us for more information.